I had a guest post here at my blog a few days ago about
tightening your belt
and one of the tips is to refrain from eating out. I'm here again posting buying ready to eat food. I love to eat out, but it's true that it is much cheaper to make your food from home. I don't have my own car and I don't own a fancy phone so maybe this is something I can keep doing but I'll still try to make food from home more often to save more.
One of my New year's resolution for this year was to stop eating at restaurants too much but later this year, I think we ate out a lot again. However, this one is cheap, as you can see it is not fancy at all and the food is delicious. Sometimes you can find the best food out there at the old and cheap places.
I believe this one is Vietnamese. They give you so much food too in one plate. We requested an additional plate for RC, she had rice and chicken.
Teriyaki chicken, garlic shrimp, spring roll and rice
Teriyaki beef, marinated chicken?, spring roll, some veggies and rice.
There are more than one Bale Restaurant here in Oahu. I am not sure with the other islands. I'll go back at this place for more great food.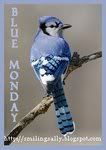 I'm also linking with
Yummy Sunday