These are some of RC's pictures taken a few days ago.
First picture -- She was watching one of her DVDs. She demanded that she had to wear her hat and her necklaces. One of them is a cookie necklace that we ate after she watched the DVD. Sometimes, I am having a hard time because she continuously likes to wear specific outfits and accessories. Yesterday, she kept crying because I removed her bunny headband before she took a shower. One day, we came home and she has to have a jacket on and she did not want to remove it even at bedtime. Is this what they call the terrible twos?
Seriously painting. The aprons that I made over a week ago are getting to be very useful. This is the third time that we had a painting session here at our apartment. We usually just use crayons. I recycled cardboards from work that nobody likes to take home. I hate to just throw it away and I thought that me and RC can use it or I could donate it to the child care.
I need to buy more paint. She also loves playing with these blocks but she gets upset at times when they fall down. She likes to connects them till it gets high that it all falls apart on the ground.
Here is what I have been busy lately. I'm glad that RC appreciates what mommy made for her. I made refrigerator magnets. I know they don't look perfect. I did a tutorial
HERE
at my other blog. You probably figured what I did just by looking at them. We have been playing with them everyday since I made them. She likes that she is able to stick these things to the refrigerator. We also have a metal tray where we stick them.
Some of my other creations. I am thinking of joining a children's consignment event later this month but I just checked their drop off and pick up days and it would not work out with my schedule. I still have weeks to work before I officially become a stay at home mom. I made sure that I gave a lot of notice to my bosses.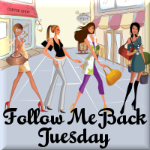 I'm thinking of opening my own Etsy store, I just looked at the fees associated with selling there. I would like to somehow replace the money I spent for the materials that I used and will be using in the future. A lot of my materials are from scrap fabrics but I still have to buy materials like hair clips, glue sticks, magnets etc. I have some other plans when I stay at home mom so I can make extra to somehow replace my work pay. For the work at home moms, any idea will be much appreciated.
I also want to thank my silent readers, I appreciate your time to click on my blog.
I hope you enjoy the rest of the week.
Lastly, please please head over to my other blog
HERE
. I just made a sponsored post.