Me and my mini me were wearing matching shirts again. What made you busy this Easter Season? RC had an Easter egg hunt a few days ago and today we went to a nearby shopping center to attend an Easter festival.
We only took advantage of two activities for RC, this one where she had to put the balls in the nets in exchange for some goodies and the balloon making.
I'm not sure if my husband is trying to take a picture of us or the legs of the lady behind..
The lines were too long and RC was getting grumpy and tired so we gave up and decided to head home. Before going home, I had a mini pictorial.
The baloon monkey she got from the event. I chose a monkey for her and she calls it George (from Curious George).
The sticker tattoo on RC's thigh.
A picture taken from the sidewalk.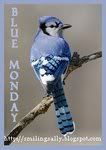 What I wore: Old Navy shirt, Naya shoes, DIY skirt (was a dress), VS purse
What she wore: Old Navy shirt, Kids Play shorts, pink shoes (was a gift), lime green Coach purse