I've been thinking about a quote that I came across recently and it says, "You'll never be as busy in your life as when you were a child" and I agree. I compiled some of the pictures within a day and here are some of the activities we did.
I was reading the "Taste" book to her and I thought after we read it, I let her taste some items in the freezer/pantry-- salt, Nutella, bacon, lemon juice, lettuce (she spit this out), thousand island dressing and honey. We had a good laugh with this especially when we made sour faces.
The shaving cream comes with shaving toys so it's made for boys but I thought that I can use it for this bin. This is one of the most common sensory bins that I see online. I will make a lot more sensory bins because she can do free play and I don't need to be beside her all the time with this activity (except I should expect the mess).
Painting with spoon, old toothbrushes and paintbrush. I'm glad I saved this cardboards from over a year ago and now we're getting a lot of use from it and it's free. I got them from my previous job.
She wanted to do puzzles, so we did, puzzles after puzzles after puzzles. She memorized the "What Goes Together" puzzle pretty quickly, I think in two days because she insists she do it over and over. It was from a yard sale for $1. She likes it a lot so when I saw the "Match It Numbers" from Ross Dress For Less for $5, I grabbed it right away. With the numbers, she only matches the pictures with the number figure and then I give her the word.
I thought this alphabet letter puzzles would be easy but since we had it, I always get kind of frustrated when we do it, the "have to double my patience meter" kind of activity. She knows her alphabets but somehow with this puzzle, I have to guide her a lot, maybe because it's too big for her?
I just got this geoboard from Education Works ( a local store). She says she made a "mail" (envelope). She likes it but I have to sit with her so she'll play with it long enough. Have you thought of fine motor skills before you had a child (if you do)? I feel like I think a lot about small details now.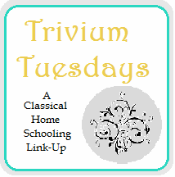 Aside from these activities, she also drew faces at the dry erase board, learn how to count more, played with magnetic dress up Cinderella, did stamping, jump up and down on the bed while I was folding the clothes and watched LeapFrog -The Amazing Alphabets and Numbers Ahoy in Netflix (another over and over kind of activity). We exercised for 30 minutes while watching "Bo on the Go". She was using her toy vacuum while I do my own vacuuming. She was also in the shower twice because of the sensory bin mess.
You'll never be as busy in your life as when you were a child-- sooo true! Busy kids means busy moms to those who stay at home, of course to those who work too. Btw, I'm trying to look who originally quote that and I can't find it.
What are the favorite things you do indoors with your child? I keep looking at these kind of blogs lately, those that feature what to do with kids, I'm addicted.