Hi everyone, I hope you like the pictures. We went to Mission Houses Museum yesterday for a tour and it was very interesting. I still have some other pictures to share. We were not allowed to take pictures inside and it is a good thing that they do have great landscaping and interesting structures outside the houses.
Just some information about the Mission Houses, it is about the missionaries providing education and spreading Christianity to Hawaiians. It was interesting to see the structure of the house, the tools and clothing that they used. They also have the first Hawaiian printing press. I was able to expand my Hawaiian language during the tour.
RC inside the museum store, it was also where we had to pay the tickets. We paid a total of $16 and that's the kama'aina or local rate. I was able to take some pictures of the Hawaiian items inside. I will probably share it with you on my next post. We also had some lemonade, soda and desserts at the cafe while waiting for the tour to start.
The picture below was taken at the first Hawaiian Printing Press. It took at least 15 years to translate the Bible to the Hawaiian language.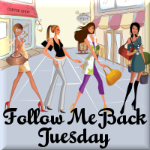 Mahalo (Thank you) everyone for visiting my blog. I hope you keep coming back.